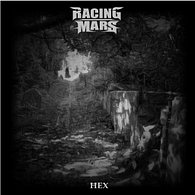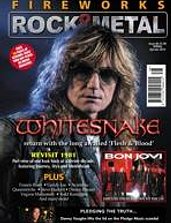 RELEASE DATE: OCT 2018
PRICE: £0.59
Welcome to the official website for UK based band Racing Mars.
The band fuse together a blend of Classic Rock and Post-Punk styles, being heavily influenced by a varied and often eclectic mix of 70's, 80's and modern music.
Racing Mars released their first album 'Measure of Decay' in 2017 and their second album 'Bullets From The Graveyard' in 2018. See 'News' for more information about the new album.
"Racing Mars are one of the few contemporary Rock bands that have developed their own unique approach......lets hope the third album continues to deliver more of the melodic riff-based songs that the group are becoming known for."
Chris Mee - Fireworks Magazine
ALBUM REVIEW
BULLETS FROM THE GRAVEYARD
Fireworks Magazine have published a great review of 'Bullets From The Graveyard' currently on the shelves (Issue 86). Please visit their site 'Rocktopia' (link below) to find out where you can get a copy or to order from them directly. The site is full of news and reviews from the Rock world, enjoy!!
5th BEST ALBUM
FIREWORKS ROCK AND METAL....
...magazine' has voted 'Bullets From The Graveyard' as Fifth best rock album of the year.
METALLIVILLE ZINE
Click below top read a splendid review of 'Bullets From The Graveyard' from Glenn Milligan at Metalliville Zine!
This is a great site with some brilliant reviews in all things rock!